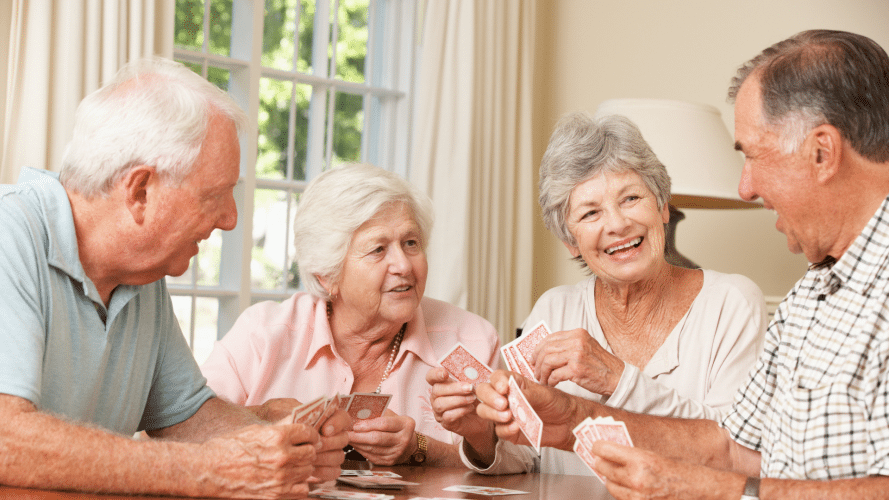 St. George nursing home is located in the village of Vakarel, municipality of Ihtiman, a 15-minute drive from Sofia. The beautiful Bulgarian nature in the pretty little village and the lovely views of Rila, Sredna Gora, and Vitosha create a sense of rest and comfort.
MISSION
By providing favorable environment for making new friendships, good food, and amazing nature, we want to help your loved ones feel full of life.
THE VALUES OF THE NURSING HOME 
Comfort and coziness
COMFORT AND  COZINESS – our priorities are the comfort and the peaceful way of life of the accommodated elderly;
INDIVIDUAL APPROACH – we know that each of our guests has their own needs, preferences and lifestyle, towards which we take the necessary personal care;
ASSISTANCE – сwe create an environment for a peaceful and comfortable life, in which the supporting social environment is an integral part;
SECURITY –we provide round-the-clock control and monitoring.
OUR ROOMS
Your parents and loved ones will immerse themselves in the unique coziness and comfort of each of our 54 rooms and suites. We offer an environment that will fully meet your needs and at the same time, exceed your expectations.
St. George Nursing home offers single rooms, standard double rooms, deluxe double rooms and suites to its guests.
Prices for accommodation are between 33-50 levs per day, with expenses for food, medical care and sanitary care included.
All rooms and suites are spacious and south-facing, with an elegant and stylish design, with private bathroom, digital TV, Internet, comfortable furnishings and balconies. All floor coverings at the St. George Residence are antibacterial.
Out staff takes care of the cleanliness of the rooms daily.
WHAT ARE THE ADVANTAGES OF THE NURSING HOMES?
Many people are prejudiced against nursing homes, but the truth is that the elderly, who live there, feel great about them.
In the nursing homes, they have the opportunity to receive adequate medical care, to be surrounded by many people with whom to share their interests, and to never feel lonely. All this makes their relatives feel at ease, knowing that their loved ones are accommodated in a pleasant and cozy place, and are entrusted to the care of professionals.
St. George Nursing home offers all the amenities for the maximum comfort of your loved ones.